Moderator
master sergeant
Posts: 3,273
http://public.fotki.com/HSF909/news-babes/201609/ls20160908/
An unusual show today. Robin and Jen (and Hines, for completeness) are in New York City for that fashion thing, so Lynn is in. But they're also remodeling the MXP studio, so you only see Lynn from the neckline up. However, we still get to see Robin and Jen in pre-recorded segments. Melissa also makes a rare appearance during the first half of the show. Plus Alison is doing the money segments. There's almost something for everybody today!
Why does it look like Lynn is still in the regular studio? Television magic, everybody! :P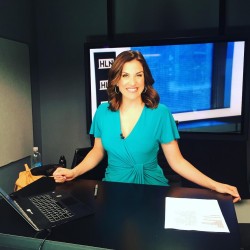 When the Giants come to town, it's Bye Bye Baby...